1. Drink a lot of water and other fluids to flush the toxins from the body, such as Herbal Tea and minerals in water. If you are hungry, drink some water.
2. Follow the plan to choose your meals. Make sure your 400 to 600 calorie meal includes a balance of Protein, Fat, Vegetables, Carbohydrates from the list. Have a mixture of meal, cleanse and treat days to kick start your metabolism to burn fat effectively.
3.1 to 2 Protein Smoothies can be substituted for meals.
4. Have a cleansing juice daily to drink or use as a salad dressing. Have a cleanse day once a week.
5. If you break the plan forgive yourself and get back on track with a cleanse day.
6. Set your goal. Create a vision board and celebrate your achievements along the way.
7. Use products to nourish your body and improve your health such as Veggie Minerals (74+ Plant Derived Minerals). Visit here for great wholesale products that can be delivered worldwide. You can become a member for free:
www.paradisenutrients.com.au/lifecleansing
---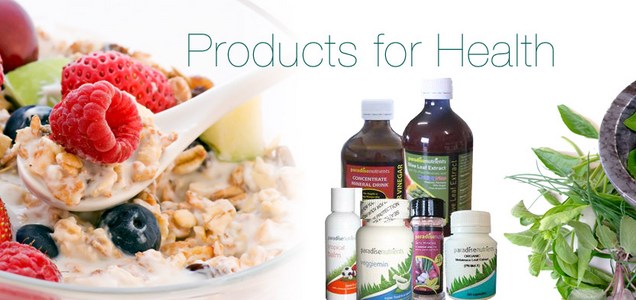 8. Take products to balance your hormone, LEPTIN, such as PN Apple Cider Vinegar Mineral Drink (with the mother). Note that this is the essential ingredient in the cleansing juice. PN Image support also contains LEPTIN and is available in capsule form. This is essential for weight loss without the rebound.
9. Exercise for at least 25 minutes a day or a minimum of 150 minutes a week and/or increase incidental exercise. (Min:10 to 15 minutes per session). Weight training and interval training for at least 10-15 minutes assists with fat burning.
10. The recipes in this book are generally for 1-2 serves, so the ingredients will need to be increased and possibly cooking times, when cooking for more people.
11. Choose foods that are right for your body…your body will know.
There are many reasons that people don't lose weight:
Hormone Leptin being out of balance. (Leptin resistance)
Insulin resistant or High Insulin levels or have Type 2 Diabetes
High Lectin consumption

High Fructose consumption (Especially in forms like high Fructose Corn Syrup)
Overeating or eating unhealthy foods (More than 400-600 calories per meal)
Not eating small meals regularly (Every 2-3 hours) and eating late at night
Not drinking enough water to flush out impurities
Building muscle mass and losing inches, but it is not showing on the scales (Measure rather than weigh yourself)
Not exercising (formal or incidental) 25 minutes per day or a min of 150 minutes a week (Min:10 to 15 minutes per session)
On medications that contain steroids such as asthma inhalers or prednisone
Taking anti-depressants or have had antibiotics

Drink coffee, tea (not including green tea) or alcohol
Not getting enough sleep (7-8 hrs. is ideal)
High sodium and fat diet
Consuming high GI, refined foods or processed foods
Eating food with processed sugars and artificial sweeteners
Stress levels are very high (Cortisol)
Low metabolism

May have medical, hormonal, physiological reasons i.e. under-active Thyroid Gland
Challenges with the Gut

Exercising too much, especially if your hormones are already damaged
Not following the program completely
---
---